YOUR SOURCE FOR BUSINESS TECHNOLOGY SOLUTIONS
Helpdesk Support

Web Design

Computer Repair

Onsite Service

Remote Support
MANAGED IT | HELPDESK | ONSITE COMPUTER SUPPORT | WEB DESIGN
Our preventive maintenance service for servers and desktops proactively and regimentally monitors and addresses common problems experienced by desktop users. Whether it's viruses, spyware issues or installing patches, we handle it all — quietly and in the background while your employees remain productive.
We offer fast on-site and remote computer repair often times fixing your issue that same day. Why pack up your computer and bring it somewhere and wait days or weeks for your computer to get fixed? Whether it's email trouble, malware infections or even complete system restoration we can help. 
We have designed websites for many types of customers including restaurants, medical & healthcare, home builders, realtors, commercial contractors and traditional retailers.  Each of our customers business and website needs are unique but we will work hard to provide you with a well designed and easy to update website.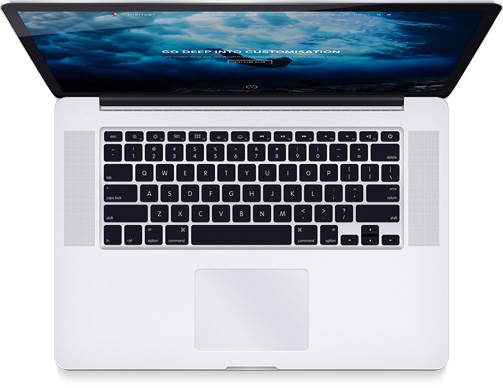 Fantastic experience from top to bottom. TMD transformed our IT platform, improved our website and modernized our SEO. With regards to tech support, TMD educates themselves on the latest technology and responds quickly to any issues in our office. I would highly recommend TMD.
TMD Technology Services handles a wide array of services for us including our Information Technology, Internet Marketing and social media presence. Tom's knowledge and experience in the home building and construction industry really sets him apart in this highly competitive industry. He is quick to respond which is crucial since selling homes is a 24/7 job. His knowledge of the new home sales process, our CRM and building application is invaluable for our team.
I have known Tom Dinon for over 11 years now and he is our #1 IT consultant for our Florida branch. His knowledge of all computer related issues is second to none. I know when I ask Tom for assistance I'm going to get the correct results the first time. Being that I am in NY, It's a big load off of my mind knowing that TMD Technology is on the job and available when we need him in Florida. Saying that he is instrumental in keeping our server and computers running smoothly is an understatement.
TMD Technology Services is an integral part of keeping our business technology operating. They not only manage our server to ensure it is secure and running efficiently, but they also maintain all of our office computers. I would highly recommend this company for any job big or small, and you will have the satisfaction of knowing you're in great hands.
Our hope is that clients think of TMD Technology Services as the starting point for any technology solution discussion.

We know how hard small businesses have to work to stay competitive and want to be a part of their success.