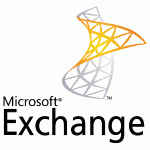 Exchange Server 2003 End of Life
Is e-mail functionality and security important for your business? I have no doubt that it is! Unfortunately, Microsoft ended support for Windows Exchange Server 2003 on April 13, 2014. So what does that mean for your business? Security issues, incompatibility issues, and performance issues – with no help. These aren't necessarily issues that your i.t. staff can fix, as they are mainly at the code level.
What are the alternatives to Exchange Server 2003?
Exchange Server 2013 – The latest and greatest from Microsoft. Everything you need to have a true replacement to 2003. For most small organizations a full version of exchange 2013 onsite doesn't make a lot of sense. There is a large upfront cost of software and licensing and much more ongoing server maintenance.
Look to the "Cloud" Exchange Online and/or Office 365 offer a good option for small and medium sized organizations to get the same enterprise class email, security and performance as an on premise installation for a monthly or annual subscription price per user. this is a great option as it allows businesses to scale for growth easily.
Linux Mail Server and Zimbra are also options as a mail server replacement.
Common Questions
Q: I'm still running Small Business Server 2003, what version of Exchange runs with that?  A: You have Exchange 2003!
Q: I heard there is no Small Business Server (SBS) version with Exchange 2013?  A: True, Microsoft's last SBS bundle was SBS 2011 which included Exchange 2010.  Microsoft now offers Windows Server 2012 Essentials which has some integration features for Office 365 but they do not offer a bundled product any longer.