TMD Technology Services can help you migrate, mitigate risks and reduce costs.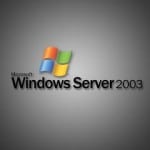 Microsoft extended support for Windows Server 2003 and Windows Server 2003 R2 (WS2003/R2) is scheduled to end on 14 July, 2015.  No patches to fix security exposures.  No corrections to repair any defects in code and no assistance with problems encountered in operation.
If you rely on these solutions for business-critical applications, it should be clear that completing a migration before mid-2015 needs to be a high priority!  If you don't know where to begin or have already started but not sure you can make the deadline on your own, TMD Technology Services can help.
TMD Technology Services has the expertise to help ensure a successful transition from Windows Server 2003 or SBS 2003 to Windows Server 2012 R2, Azure, or other destinations.   We will help you choose the path that best fits your environment and budget needs. Whether you choose to migrate and modernize your server OS or capitalize on this opportunity to transform your IT and transform your business – TMD Technology Services can help.
Don't delay, give us a call to discuss how TMD Technology Services can help you plan and deploy a solution tailored to your organization's unique needs. www.TMDTechnology.com