Are you having trouble setting up your network using Comcasts new wireless gateway device?  We almost always use our own equipment on a customer site whether it's a Dell sonicwall or Cisco Device but we rarely get through the install without difficulty due to the ISP incorrectly setting up the gateway.  After going through several frustrating installs we finally found at least 1 technician that actually seems to understand something about routing and identified the settings that very few Comcast technicians seem to know.
The installers can't seem to make these changes so you will need to contact Comcast Business at Phone Number (800) 391-3000 to begin.
First, You need to tell the technician that you want the device in "Virtual Bridge Mode"  if you're lucky the second technician you speak with might know what this means.  This should also disable DHCP but make sure you mention that as well.  I also disable the wireless functions since I don't want anyone piggybacking off my service for free.
Once in "Bridge Mode" you may or may not encounter this next symptom.  On more than 1 occasion we find the internet will work with the static IP assigned to your router but no inbound traffic reaches your device.  This poses a real problem if you host any services onsite such as Remote Desktop (RDP) or Access Anywhere.  Here, you will want to ensure they go into the Advanced Tab under port management and Check Off "Disable all rules and allow all inbound traffic through"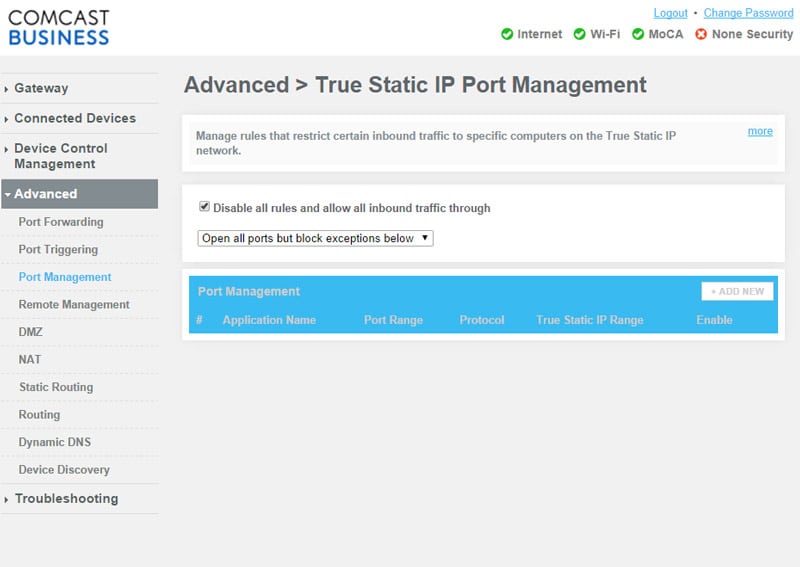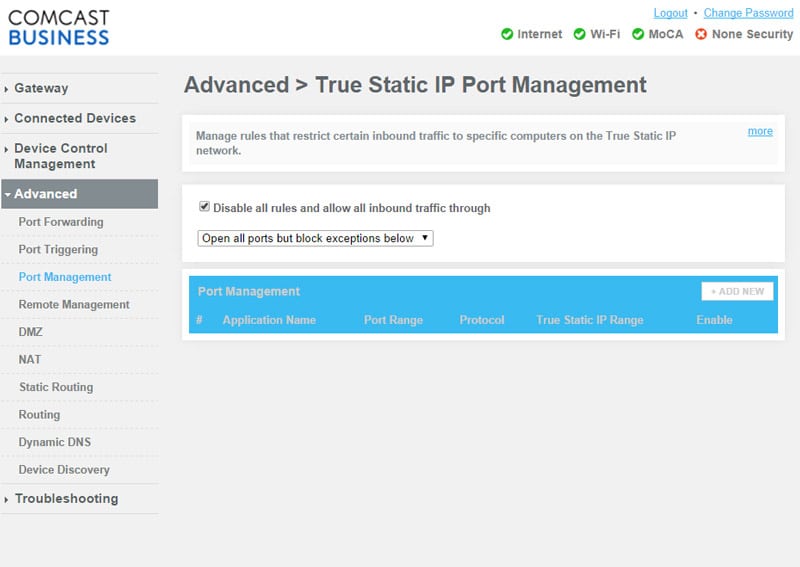 Next, Tell the Comcast technician to Visit the Firewall Section under IPv4 and Disable the entire firewall.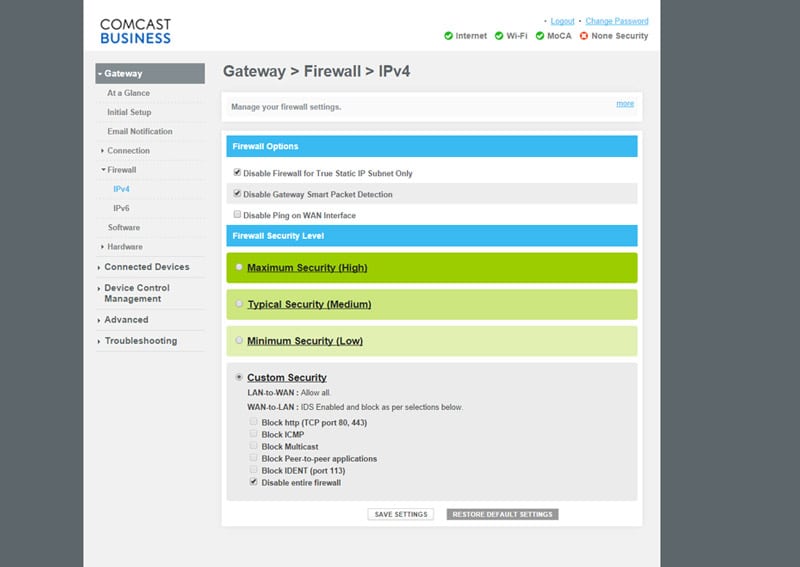 With over a half dozen installs with these new "Business Gateways" not one went without difficulty due to the Comcast equipment being setup incorrectly.  The technicians are quick to point the finger at your equipment onsite but don't let them fool you!
All setups and business requirements are different so you may have other needs or security concerns that may require other configurations. If you found this helpful please share!