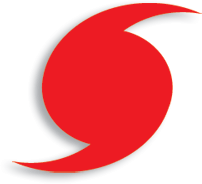 The 2015 hurricane season is here, are you and your business prepared? Hurricanes are a fact of life for us in the southeast.  Take your head out of the sand and let us review your backup and disaster recovery plans.  We can perform a review of your current infrastructure and make recommendations on procedures and technology solutions that match your needs.
Hurricane Tips
Watch the weather and listen to the authorities for evacuation notices and other warnings.
Keep important documents and information together in one place and store in a waterproof bag or container.
Inform your friends and family  during the storm and where you are going to be after. Check in with them to let them know that you are safe.
Document your house and business. Take photos and/or video of your belongings and keep an inventory of all your belongings.
Check and secure all openings to the house (windows, doors, etc.)
Listen to evacuation notices.  Authorities will not be able to help you during a storm.
Hurricane Preparedness Checklist
Bottled water (enough for a week)
Canned and dry food; Non-perishable
Manual can opener
Paper products, plates, cups, utensils
Gas/charcoal grill
Lighter or matches (be careful of open flames)
Plenty of Batteries
Flashlights
Battery powered radio
Fill your vehicles with gas
Charge Your Cell Phone
Want to know more about protecting your businesses critical data?  Contact us today.