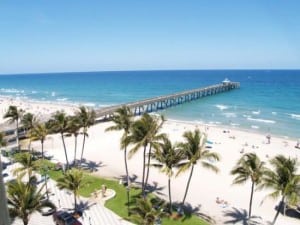 Spring is officially here and Florida is a top destination on many spring breakers list. Many students and families are looking for deals online as they make their spring break travel plans to the sunshine state and other hot spots.
Scammers are very aware of this time of year and are creating schemes to defraud this group of deal seekers. Police in many tourist areas are often so busy trying to perform their normal duties and tracking down these cyber criminals is difficult if not impossible.  Many of these scammers are from overseas and less than 5% of people that are scammed ever recover their cash.
Local media and business groups across the country are warning students of this widespread fraud. In general, these notices caution of any offer that seems too good to be true probably is. Proceed with caution when considering deals that seem to be to good to be true. Five-star hotels, beachfront condos and resorts for a very low price or that require immediate payment by wire, cash or check to retain a rate. When something seems too good to be true, it usually is.
if you are proceeding with an offer get all details from the purchase are in writing, including the total cost, any restrictions that may apply, and the exact names of the hotels or resorts promised.  You may also try to contact the resort directly via their official website to ensure legitimacy before making any form of payment if possible.  Pay for the vacation with a credit card so you are protected if something goes wrong, and so authorities can more easily track the fraudulent vendor.  Avoid companies that require payments by only cash, check, or wire transfer.